Hawthorne's fight stats seem to be acting up (I take it it might have something to do with the health having nothing there? Although it's at 90 on her profile).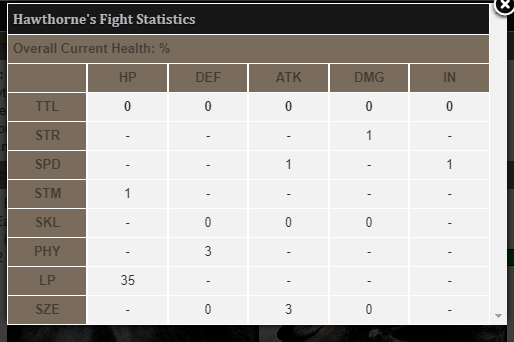 Right now there's a bug that when people edit their profile it wiped the value that's in the health bar. Like it looks like it's there but when I went to your profile and edited it it was gone lol. We've attempted to fix this but it's a bit trickier. Since Shadows away for a bit right now I would recommend that people let us know when they edit their profiles/intend to fight so we can fix it.
Also since you're a mod if you go to the "edit profile" option on any profile you'll be able to put the value in there.
Sachiel & Hawthorne are usually never far from each other
meaning he could pop into any thread with her at any given time!